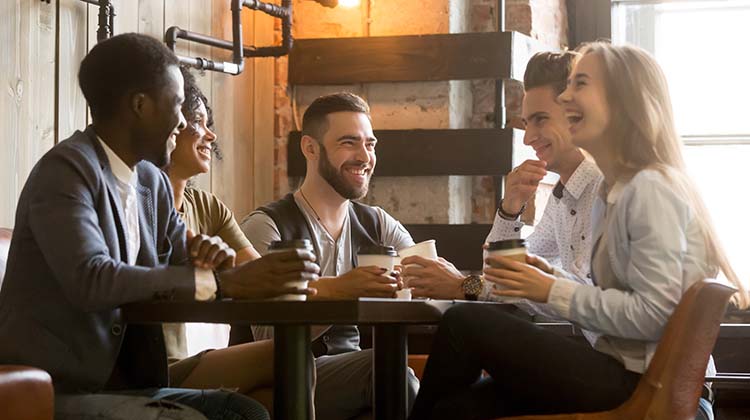 In most areas of our lives, confidence is the key to success. Studies have continuously shown that confident people have greater success in life than their peers. From performing well in an interview for a job, getting a promotion, making new friends, or finding a life partner, all of these will be more successful when you feel confident. But what about those of us that are not naturally confident? For some, of course, confidence comes naturally, but for most people, being confident is difficult. Luckily, there are techniques and strategies we can implement to teach us how to be more confident. To actually develop real life-changing confidence. And how best to learn these techniques? Confidence building courses.
If you want to build real confidence, become more self-assured, and win at life, taking an online course is the answer. Confidence building courses teach powerful strategies that will boost your confidence to record levels. Below you'll find the 3 best confidence-building courses I have found that have the power to completely change your life.
______________________________
Description: A step by step formula to become more confident, gain more self-esteem and overcome your fears, social anxiety, and stress.
What you'll learn:
3 phases of confidence that you need to go through, no matter what.
How you can overcome the fear of saying NO to people.
The Pillars of Confidence. The 3 things that you ABSOLUTELY NEED to create and activate to be confident.
Your fears and the psychologically proven steps to overcome it.
3 steps to overcome NEEDINESS and become a bold, independent, and self-reliant person.
The proven steps to stop being a PEOPLE-PLEASER.
How you can use confident body language to look and act like a confident person in social situations.
The C & C formula that guarantees your success in doing anything, including becoming confident and productive.
Confident language (the words and sentences that you need to use to look like a confident person in social situations.
Confident habits. How to be more confident in your personal and social life.
5/5 (23 ratings)
1257 students enrolled
30-Day Money-Back Guarantee
Review: "I already knew a lot about confidence. And I must agree that this course is really awesome. Because almost all of the ideas that he teaches are psychological ideas, and he made those ideas practical. I recommend this course."
Review: "This course is awesome. I wish I had this course a few years ago. Because now I definitely understand my hidden problems and I know how to find the most effective and efficient solution. I am now happier and way more confident. I will gift this course to my closest friends. And I recommend you to take this course."
Review: "Amazing and above my expectations."
______________________________
Description: Learn how to become confident. Develop real life-changing confidence.
What you'll learn:
Learn powerful strategies for building confidence.
Eliminate nervousness in certain situations.
Discover core concepts that will ensure future progress.
Improve your self-esteem.
Learn how to take back control of your life.
Start believing in yourself.
4.9/5 (113 ratings)
1553 students enrolled
30-Day Money-Back Guarantee
Review: "Phenomenal course! Like nothing else that you can find these days! No pretending or faking, only real results. I love this approach! So glad I found this course!"
Review: "Very inclusive course. A lot of helpful information. Easy to follow and understand. Helpful instructor! Great impression overall."
Review: "So so worth it! So glad I discovered this course!"
Review: "Highly recommend! This course is for everyone. I struggled with confidence in a social setting and it definitely helped me. But it also helped in a few other areas of life, which I did not expect, and which was a very nice surprise. Also, the fact that the course is consistently growing is really a great bonus."
______________________________
Description: Increase your confidence and self-esteem and drastically change your life for the better. Increase your confidence starting today.
What you'll learn:
Discover the true source of lasting confidence. It's not what you think!
Learn EFT 'tapping' methods to release issues that are holding you back from being a truly confident person.
Learn how to apply the "kindness exercise" to help you increase your own confidence and self-esteem.
Become great at setting boundaries and becoming more assertive.
Learn to stop procrastinating.
Discover the areas where you are confident and what areas have room for improvement.
Learn physical power positions that will help you become a physically more confident person.
4.6/5 (131 ratings)
878 students enrolled
30-Day Money-Back Guarantee
Review: "Excellent Course!!! Practical steps to achieve confidence and self-esteem. Deep and sometimes surprising things that affect confidence are clearly explained. Dr. Cha~Zay, where have you been all my life?"
Review: "I am inspired by her rich content, compelling delivery and clarity of thought, and how she presents totally unique angles of subject matters that deserve a deeper look and study, such as confidence, making one realize how much more it can actually consciously be cultivated."
______________________________
If you've enjoyed this article featuring the 3 best online confidence building courses, please share it on Facebook. Thanks for reading!